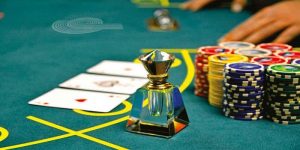 Football Keluaran HK Connections: Chile and Palestine
Far from the tinderbox of the Gaza strip there's a pocket of South America where you can see the Palestine flag flying high and football fans decked out in keffiyeh headdresses.
These fans are the loyal followers of Club Deportivo Palestino, a team that narrowly missed out on Chile's Primera División last season. They lost to Colo Colo in the championship play-off decider and were denied the third league title of their history.
Chile has the largest population of displaced Palestinians outside the Middle East region and in 1920 a group of them decided to start a football team in Santiago. While in its infancy Palestino competed in the colonial championships of Osorno.
These days home games are played at Cisterna Keluaran HK Municipality Stadium and a capacity crowd produces a 12,000 strong sea of red, green and black.
When a national league was established by the Federación de Fútbol de Chile in 1952 Palestino joined the second division and won an instant promotion to the top-flight.
Three years later they won the national championship under the guidance of former Argentine captain Guillermo Coll. Their only other title came in 1978 with a league and cup double, this time with legendary Chilean captain Elías Figueroa at the helm.
Another familiar face to have passed through the ranks at Palestino is former Chilean international midfield Clarence Acuña who had a spell at Newcastle United as well as appearing at 1998 World Cup for Chile.
Despite Palestine remaining unrecognised as a country by everybody from the United Nations to Myspace, FIFA has allowed a Palestinian national team compete in World Cup qualifiers for the last 10 years.
Faced with the problems of assembling a team able to compete within World Cup qualifiers the then Palestine national coach Nicola Shahwan hatched a scheme to tap into Chilean talent with Palestine heritage.
Players from Club Deportivo Palestino and others started to make themselves available for the Palestine national team. Players such as Roberto Kettlun, Pablo Abdulla and Roberto Bishara were able to take advantage of FIFA's grandparents rule and became eligible to play for Palestine.
These player's grandparents were not refugees from the 1948 war with Israel but instead Palestine Christians who were forced out by the Ottoman Empire in the 1920s.
The naturalisation of footballers to another country is not a new phenomenon, Alfredo Di Stefano switched his allegiances across the Atlantic many moons ago. Presently, Uruguayan born striker Sebastian Sona's goals are helping Qatar towards a place at South Africa 2010.
Palestine's Chilean contingent do however have a genuine historical connection with the area and their link courses through their veins.
Nicola Shahwan and the Palestine FA were finally in a position to field these Chilean-born players in the national team in time for the 2003 Pan Arab Cup in Kuwait.
The West Asian-South American axis of the side managed draws with Jordan, hosts Kuwait and Sudan. Defeat and elimination came after a 3-1 reverse against a strong Moroccan side.
Despite the exit Palestine won plaudits for combining flair and a physical approach which is now the blueprint for the country's style of play.
Pablo Abdulla's blond frizzy hair-do, reminiscent of Carlos Valderrama in his pomp, may have looked slightly out of place in Kuwait but the South American posse's commitment to cause was there for all to see.
Nicola Shahwan had pulled off a masterstroke to get the Chileans involved and Palestine were able to fast forward the development of their national team.
There are seven Chilean-born players currently involved in the Palestine national set-up. They are Club Deportivo Palestino's captain Roberto Bishara, Roberto Kettlun Pesce, Bruno Pesce, Luis Musrri, Francisco Alam, Edgardo Abdala, Leonardo Zamora.
Some of these names were able to line-up when Palestine played their first 'home' game in a newly built stadium in the West Bank last October. The match, attended by FIFA president Sepp Blatter, marked the team's return from exile.
All of Palestine's previous home games had been played in neighbouring Jordan and Qatar.
Since establishing the Chile connection the Palestine FA has made further efforts to recruit players eligible through ancestry. An advert in the German football magazine Kicker was taken out with the hope more players would step forward.
But nothing is straight-forward when it comes to Palestine. Two Croatian brothers, one playing in his National League and the other playing for Al Wahada in the Emirates say they received Death threats over the phone, and have refused to play.
With such singular stories it's little wonder the Palestine football team has attracted filmmakers from all over the world to capture their unique struggle. One such film was a fly-on-the-wall style documentary by Chilean filmmaker Marcelo Pina
Pina grew up in a Chile under the control of General Pinochet and is also well aware of his homeland's connection with Palestine. The filmmaker was able to use this knowledge and experience to empathise with the Palestinian people as he followed the team's failed attempt to qualify for the 2006 World Cup.
"It's not easy when you're an occupied country. You can talk about how success in football can lift a nation, which is true, but it's not that simple.
"There's also the fact that Chile is home to a large population of people whose ancestors had emigrated to South America from Palestine. We now have the chance to highlight their problems. It goes beyond football. We want to show the world the difficulties faced by these people." Said the Chicago based Pina.
Pina realised soon into his venture that the trials of the football team were rife with material which highlighting the problems ordinary Palestinians faced daily.
There were good times in the campaign such as two wins against Taiwan which included an 8-0 thumping but these moments were tempered by the tragedies which are an unavoidable part of life in Palestine.
Pina watched on as the Palestine captain, Saeb Jundiya, was pushed against a wall and searched by Israeli soldiers just two blocks from his home in Gaza.
"That was the second time in a couple of months it happened to him," Pina remarked.
Another story involving Jundiya that Pina recalls is when the Palestine players had to think on their feet to reach their goal.
"After the Uzbekistan match, it took us 40 hours to cross the Egyptian border into Rafah. It was only 100 metres from the Egyptian side to the Palestine side. It was jammed with traffic that was not moving. So the players, with their luggage, had to travel that distance on donkey." Pina said.
Frontman Ziad Al Kourd returned from this game to find his house in the Gaza Strip town of Dier al-Balah had been flattened by soldiers looking for arms-smuggling tunnels. Al Kourd has since been banned from travelling outside Gaza as he is deemed a security threat.
There is certainly more to Palestine football than the joke popular with English fans about being buried in the kit of a supremely talented Geordie. A people are trying their heart out to express themselves through football and this has brought them closer to their not so distant cousins in South American.