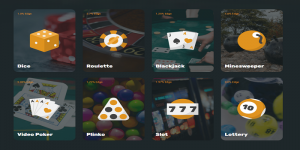 Top 10 Reshuffles On CoinMarketCap: Ethereum vs. Ripple, Nem vs. Litecoin & More Crypto Gambling
As Bitcoin continues to grow, some altcoins are not being left behind either. Last week there was an intense competition on the Top 10 of CoinMarketCap with some casualties being posted.
It was so engrossing to see some old cryptocurrencies uprooted from their longstanding positions. This registered the fact that no entity has a monopoly over a particular position.
Ethereum lost to Ripple
Smart Contract king, Ethereum in a very surprising circumstance lost its long-held number two spot to snowballing Bank Transfer giant Ripple. Fascinatingly, within the week it doubled its value and it was near twice the value of Ethereum.
Rising almost 40 percent, its market cap was over $15 bln. It has now lost almost $2 bln and Ethereum is now closing the gap. Actually, it was the second best-performing cryptocurrency on the top 10 last week.
Yet still, Ripple leads Ether with almost $2 bln in Market Cap. Some analysts in the space are strongly convinced it is likely that it will recover and take back the number two position it nearly monopolized for a couple of years.
It remained to be seen since Ripple keeps making deals with banks around the world expanding its portfolios. Anyway, Ethereum with no doubt as well has become a popular smart contract platform.
NEM pushed Litecoin
In a related development, on Thursday fast-growing NEM also pushed SegWit trailblazer, Litecoin to the fifth rank and became the world's fourth most valuable digital currency. This was when the Ethereum Token rose a towering 50 percent in growth rate.
It became one of the notorious astonishments associated with altcoins rise since Litecoin, the silver of crypto has been performing awesomely in the market since choosing the SegWit path. Well in this space nothing is no more a bewilderment. NEM now holds more than $2 bln in Market Capitalization.
Significantly New Economic Movement (NEM) was the best performing crypto in the week and continues to lead in altcoin growth in 2017. It seems to be attracting more investors to its fold.
Stellar Lumen vs. Monero
Another interesting raging battle is between the radioactivity of Ripple as a result of a misunderstanding, Stellar Lumen, and steadily declining Monero. On Thursday XLM dislodged Monero from the eighth rank but the latter fought back gallantly to take it back on Friday.
Alas! This did not last long and the Microfinance Blockchain once again took over on Saturday. At the time of filing this report, the difference in Market Cap between the two was $20 mln for Crypto Gambling.
If Monero remains the way it is tanking, the likelihood of gaining back the position is slim. Moreover, Stellar Lumen so far has given all indications it has come to the top 10 to stay.
ByteCoin bites Steem
Among the other things, last week witnessed a newcomer in the ranks of the elites when Bytecoin crashed the gates of the top 10 sending Steem stumbling down below. For four days now Bytecoin has held the tenth position firmly. It is up to them to prove to the community if they have come to stay or not.
Meanwhile, Siacoin is barking fiercely to gain entrance to the top as it is now at the eleventh spot. Cointelegraph anticipates a hot week ahead.